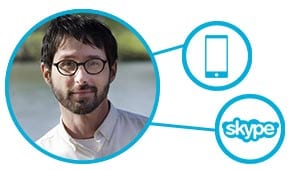 Available in 1 hour consultation blocks via Skype or phone. Your follow-up email will have all the resources you need plus discounts on future consulting and web services.
Answers & Advice
Questions About Popular Frameworks & Services
A professional to look at and understand what your needs are
Get an itemized list of recommendations outlining the right way to go about building your website.
A reasonable proposal for production costs.
Recommendations for flexible tools to integrate with your website.
All businesses are different
Rather than talk with a salesperson that could inadvertently promise something they can't deliver you can start our right by getting professional & affordable consulting for your business with an industry expert.
Avoid Re-Inventing The Wheel
Save Time
Save Money
Professional advice you can count on with no strings attached.
Ask Delton first every time you have a question.
I'll answer all your questions about popular services and help you explore technologies to help you avoid reinventing the wheel & save time.
Available by
Phone or Skype
for 1-on-1 Conferences. Experience what it's like having a digital partner on your team.