Protective Mat Graphic Design and Print Management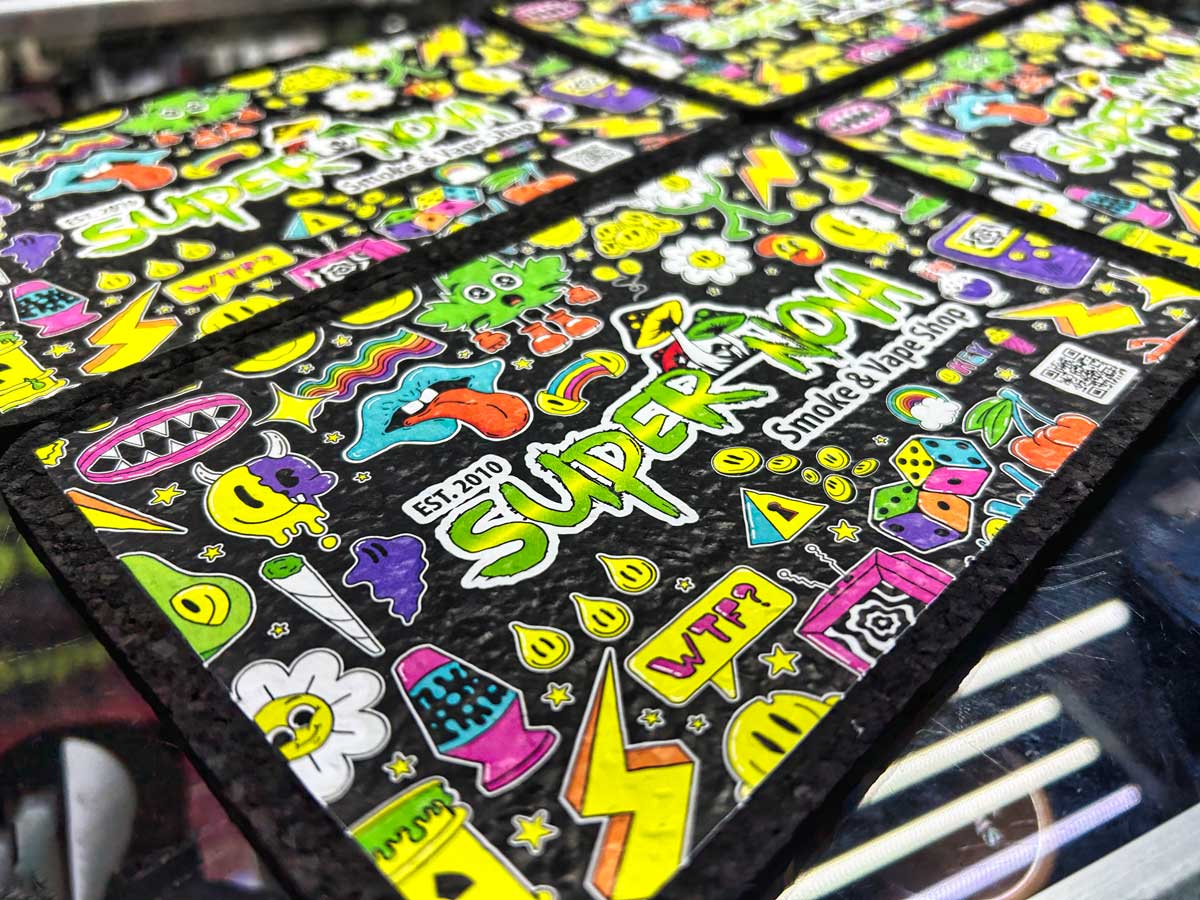 SuperNova Mood Mat graphic design project was for these innovative little solutions for glass collectors and waterpipe enthusiasts who wish to protect their pricey waterpipe collections. This unique product is pretty industry specific.  In the smoke shop industry, contemporary design is king & print production is alway unforgiving.  Luckily I'm a San Antonio Graphic Designer who enjoys the precision of expert print production.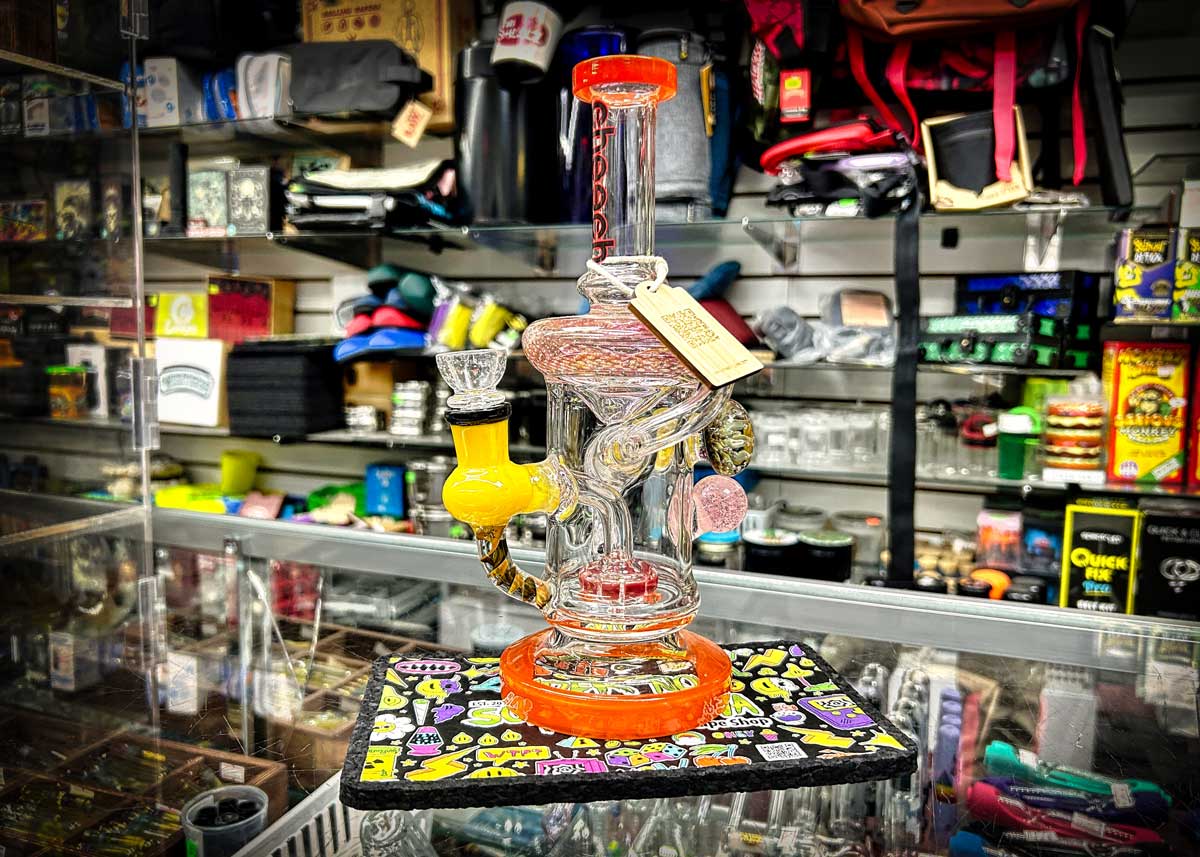 These projects are always fun with SuperNova because the main objective is just to implement a cool design.  For this project, we didn't even need to hire an illustrator.  We used vector assets from a stock service. I was able to arrange them around the client logo to create a busy but cohesive design that offers a lot of visual variety to keep the interest of the viewer, and that also works when the mat is partially obscured by an object being placed on top of it.  These mats are not only functional but also stylish.
Recognizing the power of digital technology in today's marketing landscape, the graphic design incorporates a QR code into its designs. This feature allows the collector or viewer to scan the QR code embedded on the mat using a smartphone or tablet. The code then leads them to the SuperNova website. This integration of QR codes is a clever marketing strategy that can help businesses keep customers engaged with their brand.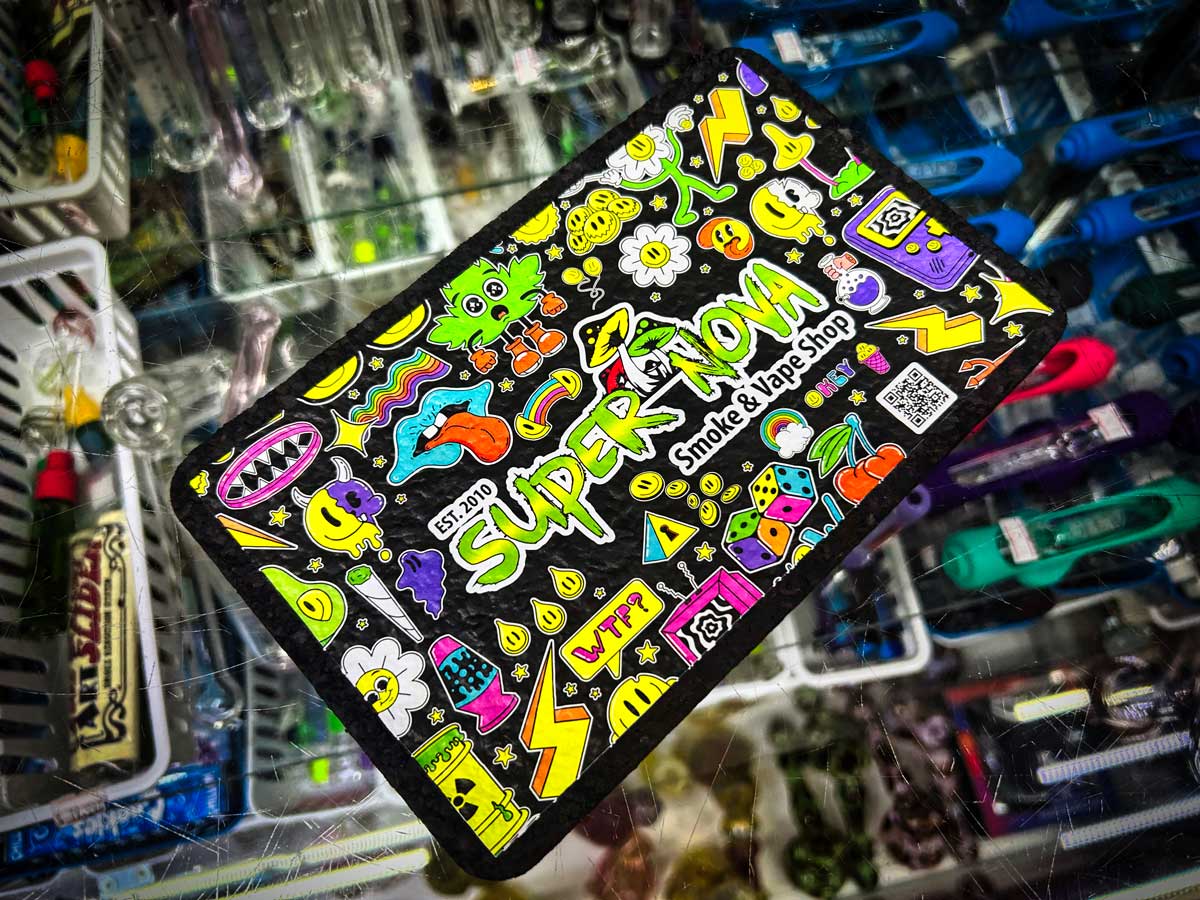 The production of these mats involves high-quality print production processes to ensure that the finished product is durable and resilient, able to withstand regular use without wearing out easily. The print production team at Lava Rubber meticulously checks each mat for any printing errors or defects before it is packaged and shipped out, guaranteeing that each the client receives a product that meets their expectations in terms of both design and quality.
Overall, SuperNova custom mood mat graphic design & print production project is a testament to the limitless possibilities of combining graphic design, print production, and digital technology. It's not just about creating a protective mat for waterpipes—it's about creating an experience for collectors and viewers alike, one that fuses art, technology, and marketing in one innovative product.