Border Media Studios in San Antonio texas goes out to local high school pep rallies and pumps up the teams before the big games. I got the opportunity to work with, you guessed it, 94.1 KTFM's Nick Russo on this Green Screen video production project that involved
Custom logo Production for "High School Pep Rally Football Fridays"
Custom Logo Animation
Green Screen Video Production
Website Design and Layout Production
We used a heritage  "University" theme typeface to emphasize the scholastic nature of the promotion and moved to incorporate busy, what I considered to be college-esque  designs, sometime I felt like I could have seen on a sweater at UTSA.
For this project Border Media Studios High Tech Web and Video production Department (Me) started with the basic web layout and logo design.  The logo is the key piece to these projects.  If you try to use a generic placeholder for that core branding piece it will slow down your workflow throughout the process of producing all the essential elements to pull it off.
Start with the logo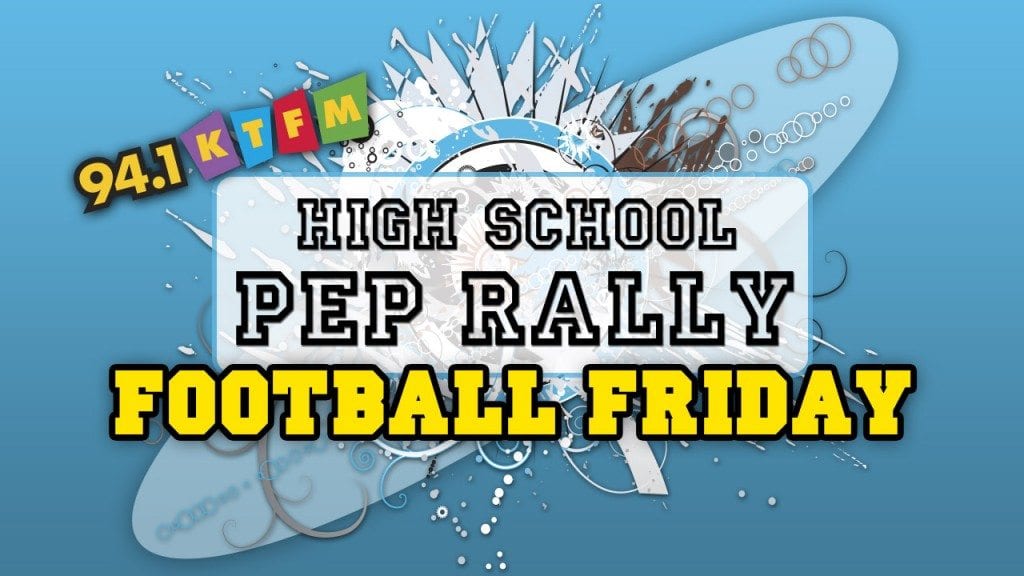 Once you have the logo you should have a color palette, it will inform your background choices, and typographic variants, of which you should only choose one… if you want to follow rules.
The entire project ends up going from a blank photoshop canvas and a library of random stock splatters and shapes, to a solid logo, to a animated logo, to a full blown webpage pretty quickly.