The biggest news in the social media marketing world this week was the addition of the post scheduling and administration roles inside the facebook administration area.   The Facebook Roles area has very broad roles assigned to it. Here's a basic table of the rolls responsibilities from a Mashable article about just this topic.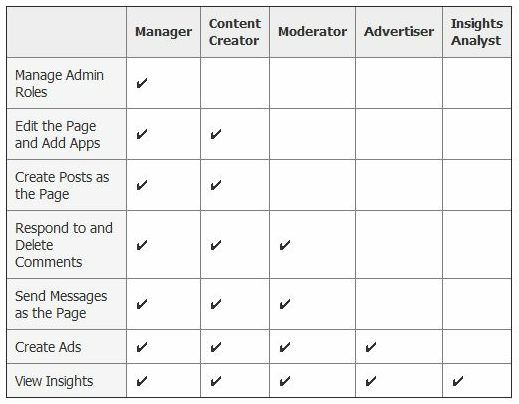 Now the schduleing of posts is something the organized will enjoy.  If you have a plan.  If you like to sit back and knock a few things out all at once.  Now ya can… facebook sweetness. Heres a glance at the basic administration panel incase you've never seen it.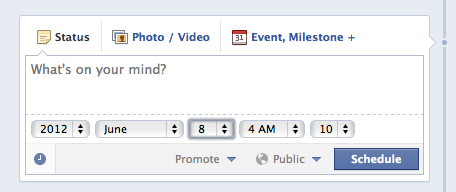 The functionality might be a little hard to find for the un-indoctrinated but it's hidden in the little clock in the botton left hand corner when you make any post.  just click it.  the first time it will ask you to insert a time when you were born, founded, or something.  I'm not sure what relevancy that is or if Facebook is just trying gather a bit more marketable data from you but after that you'll be able to schedule your posts.  I haven't run into any limitations just yet but Im on the hunt for them. You seem to be able to schedule posts down to the minute.
What I'm really wondering is how this is going to effect social media marketing .  I think we're all aware of the statistic that all tells us the best times to post on Facebook but now that every would be social media marketer can schdule a barrage of posts during whatever the peek hours are… what will that mean?  Will this be watering down the pool or will there be a shift in user behavior… only time will tell I'm afraid.