I was referred by an existing client and asked to create a re-designed business card for a local accounting service. It's rare, but the composition was accepted without revision.  I'm rather proud of this clean and professional presentation with the assistance of assets from Adobe Stock.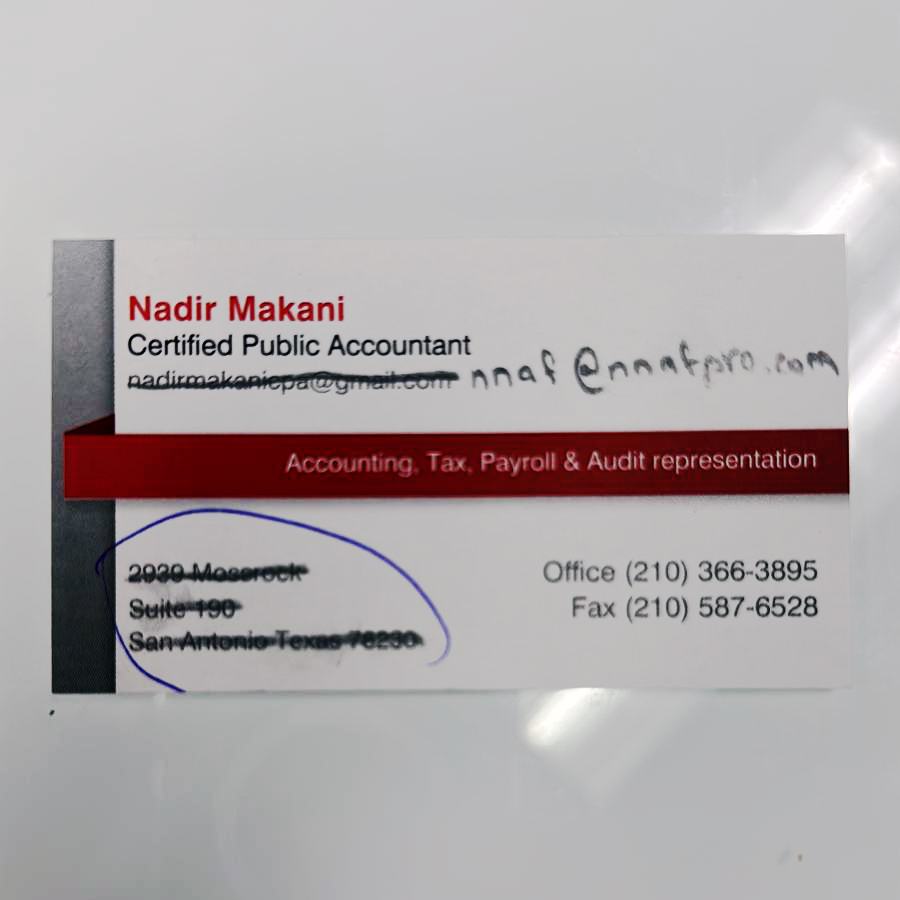 This was the original business card the client had.  Some of the information needed to be changed, and he needed a clean re-design that mirrored the professionalism of his services.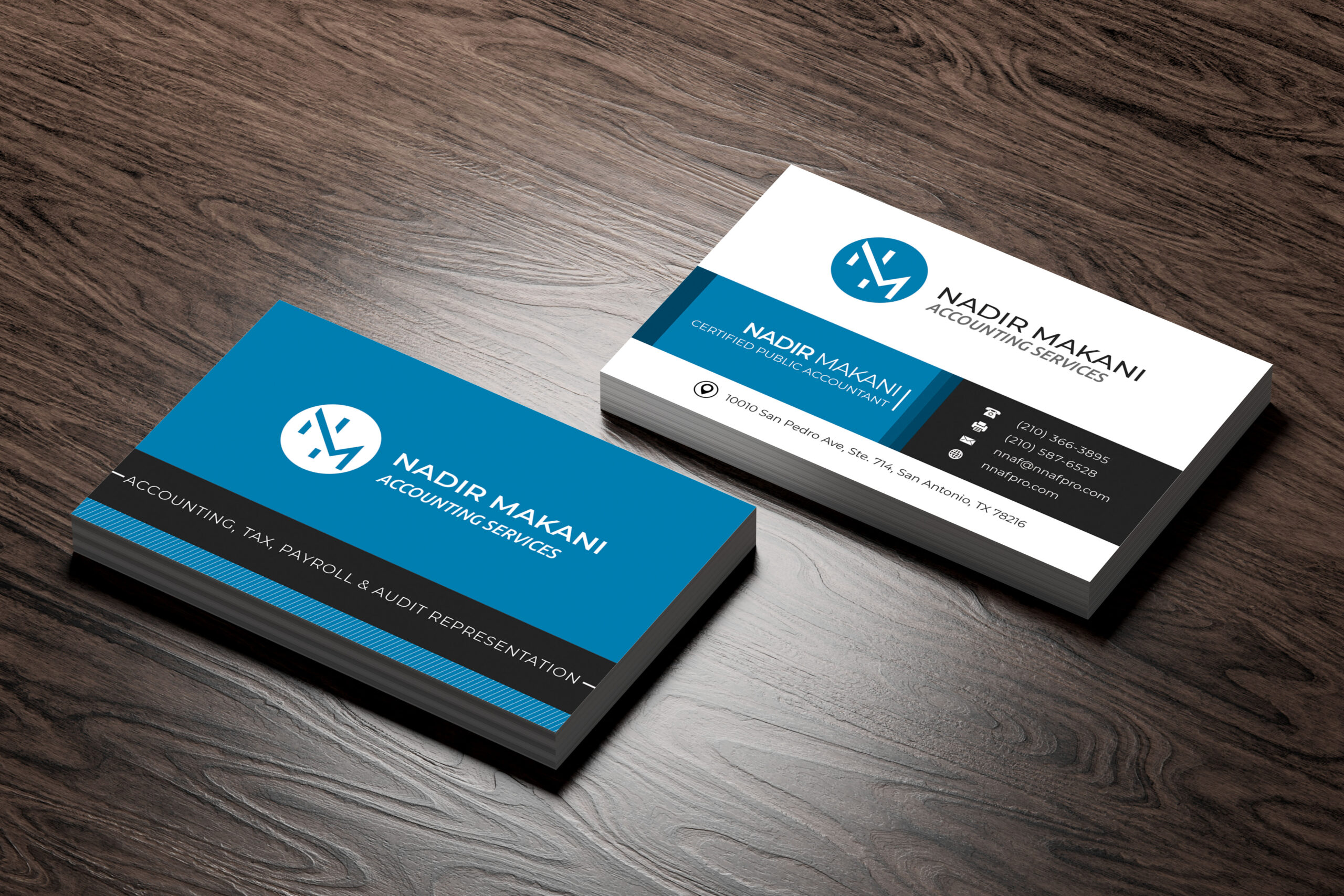 The new card is a much more modern design and looks less like it was chosen from the vanilla pre-designed templates offered on bulk printing sites.  There's nothing wrong with box house printing sites, but it helps to have a custom-made card tailored to your brand image.