Using WordPress vs. Drupal… all of these open source CMSs (Content Management Systems) have their ups and downs, their "Awesome Feature!" and a little "WTF Functionality."  I'm focusing on two, leaving out Wiki, Joomla, and whatever else you might be thinking.  I'm talking about Drupal 7 and WordPress…. possibly the two largest if you don't count Facebook or Myspace… all those proprietary CMSs. I have also worked extensively with a CMS called Vortal 3 with the company Intertech Media… Intertech is used by many Radio Stations around the US for websites, their CMS is similar to what I see in Drupal, but they all have their differences.  I have to mention the more I hear about Joomla, the more I think I'm going to throw an install into a sub-domain and have at it.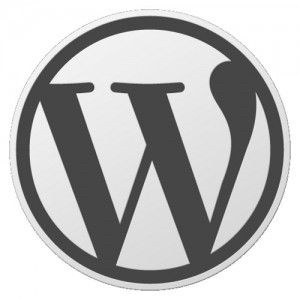 I think I'll tackle WordPress (Wp) first because it is the CMS I'm the greenest with. I've managed two installations of WP, and I haven't installed many plugins. It is.. .by far… the easiest, most accessible content management system (CMS) I've seen. Page creation and customization are simple; it handles images and contact forms perfectly; pretty amazing; it's like a video game to turn on and figure out along the way… or it was for me… I am an administrator for several websites.  This blog installation is, of course, WordPress.  Setting aside the fact that I'm a coder… I believe Wp is a snap for anyone… teaching and finding resources for site owners to learn more about it was simple enough for anyone to find most of the missing pieces of functionality, and I'm talking about Facebook-like buttons and simple Twitter plug-ins) I had so many to choose from I consulted a trusty source for the best option considering what I wanted… but here is the kicker…
The interface is something people… "normal people"… can approach. It's easy to forget that even simple HTML is Greek to most folks.  As I'm typing this… the closest thing to HTML I see on the screen is my perma-link, that's right… the URL to this article. WordPress is an installation I feel comfortable handing off to a responsible person who may not know much about web coding but can type into a text editor and upload and manage photos.  I can give a login to someone I can trust.  Someone that will give me a call if they're looking for something in particular or needs some help with a backup before they decide to go monkeying around. Oh, heaven, it's friendly. Maybe too friendly…. if you're looking to build a monster, start with a Mugai (see Gremlins) and then turn it into a nightmare…. read on.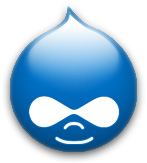 Then you want to pull out what I think are the BIG GUNS… Drupal.  I've worked with Drupal 6 and now Drupal 7 installation.  In my opinion, Drupal 7 is leaps and bounds beyond its predecessor, but it is still out of reach for most people who are not used to dealing with relational databasing or aren't interested in getting into it.  Drupal will provide any Joe with a core framework that can be expanded to become… well… whatever you can think of, depending on how much time you have and how good you are (at web coding).
Yes, you could say the same for WordPress… but again… WP is friendly… and easy… throw things up and link them… it's almost a website out of the box. As soon as you want to do anything but fill your page with glorious text in Drupal… or place an image offset… you have to dig into the interface.  yes, it has some out-of-the-box "Basic Pages" and "Articles." Still, these are far cries from WP's simple post… the simple post is much easier to handle, not to mention look at… did I mention WP has an FCK editor out of the box… and nowhere in the Wp interface do I recall being asked if I want to allow Filtered, Full HTML or just Plain Text.
Now… if you know what that means… and think it sounds excellent to configure a whole myriad of options for each one and define user access rolls for them… hold on to your hat… you're going to love Drupal… because that's a footnote in the options panel, or should I say "panels"  everything has about three different ones, but it makes sense.  I can tell you it's unbelievably powerful, and I don't even know how to use it that well.