One of the account executives from News Talk 550 KTSA approached me because one of the important station advertisers decided  that they'd really like to maximize the exposure given to the endorsement deals they've partnered with the radio station on.
The advertiser wanted 3 8×10 portraits of the KTSA personalities which do endorsements for the business.  I had already photographed two of the individuals, Sean Rima & Eric Messersmith previously.  Sean is a host on a local news talk radio station whom I had the pleasure to work with on the cover of his book.  Eric is a buddy and host on The Hardline with Ari Temkin and Eric Messersmith for ESPN San Antonio, local ESPN affiliate.
The center portrait came from another talented photographer, Dylan Cody Altman who works with KTSA producer Taylor James Johnson.  I've watch more than a couple of  their shorts on their web and YouTube Channel and I know they've worked on hundreds of San Antonio art and photography projects like Wrappin with Jack in previous years.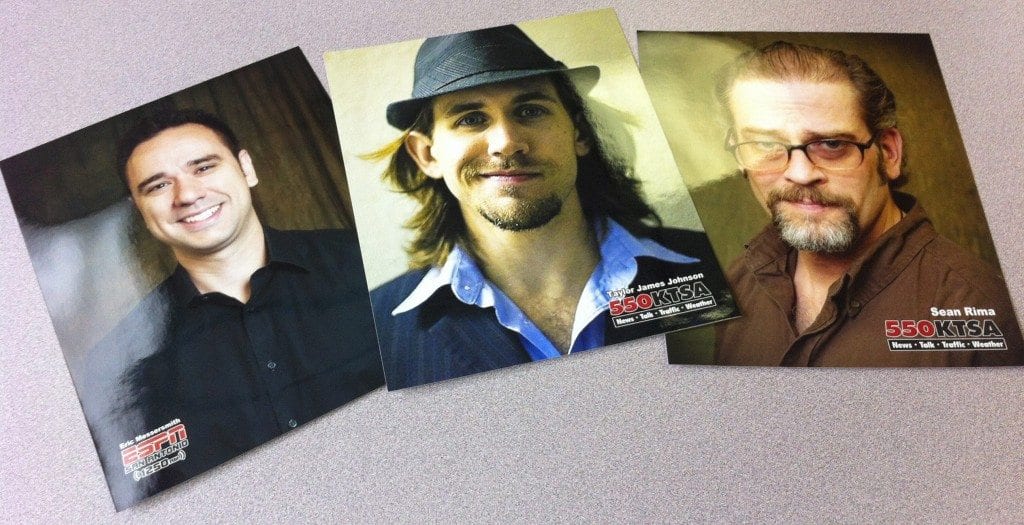 Talent Portraiture by Delton Childs & Dylan Cody Altman
From the Left:
Eric Messersmith Portrait by Delton Childs • John Taylor Thomas Portrait By Dylan Cody Altman • Sean Rima Portrait by Delton Childs